About Dobruja Media Group n PR

dobruja.com
At August 1, 2011 launched sport.dobruja.com as first news web site under Dobruja.com
(actually redirected)

dobruja.com/search/label/Sport
Since November 17, 2011 launched news.dobruja.com, so Dobruja.com start as a regional and international news website, widely promoted as Dobruja Brand into social networks - Facebook(account, pages and groups), Twitter account, Google+ account, etc.
Since July 15, 2012 we expand with a new media website DobrichNews.com , blog.dobrichnews.com , Facebook Page and group, Twitter account, etc.

dobrichnews.com
Since August 15, 2013 we become "Dobruja Media Group" with several "Services" oriented websites:
audiobooks.dobruja.com , moutardemedia, blog.dobruja.com
jobs.dobruja.com
(actually redirected)
dobruja.com/search/label/BestJobs.BG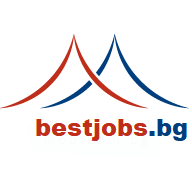 bestjobs.bg
mall.dobruja.com , seastarsshop.com
uni.dobruja.com, etc.
Since December 3, 2013 we started tv.dobruja.com
Since May,2015 we started TV Channels platforms:
africa.dobruja.com
belly.dobruja.com
mia.dobruja.com

Dobruja News Medias Publishing Group - news, books, music, film, audio, video, radio, television, streaming, producing.
With the support of Mobikom Bulgaria, as a member of Mobikom Consortium
Mobikom Bulgaria mobikom.bg
Contacts us: info at dobruja.com
Staff
Manager Stoyan Stoyanov
Editor Violeta Varbanova
PR Manager Kamen Stoyanov
Video Manager Ivailo Anastasov